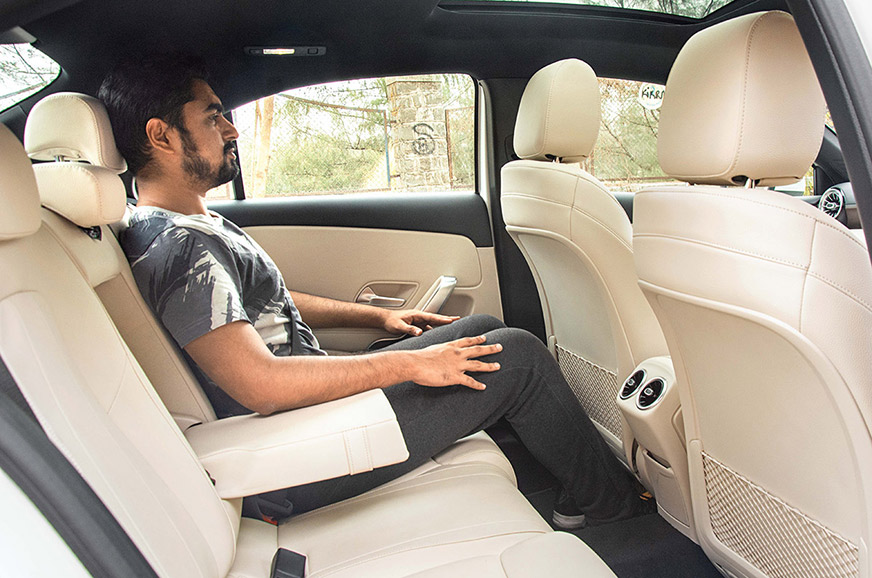 A posh new compact luxury sedan that promises to be more practical than the popular CLA sedan it replaces.
With the launch of the all-new A-Class Limousine, Mercedes-Benz has opened up a new entry point into the brand in India. Not only does this car replace the CLA sedan in India, but with the new-gen CLA, and A- and B-Class hatchbacks ruled out for our market, the A-Class Limousine will be the most affordable offering wearing the three-pointed star.
Mercedes has introduced the A-Class Limousine in A 200 guise with a 1.3-litre turbo-petrol engine, an A 200d guise with a 2.0-litre diesel engine, and what makes matters more interesting is a third performance-oriented A 35 AMG version that's powered by a 2.0-litre turbo-petrol engine. The entire range will be available in a single variant, packing in all the bells and whistles. It comes in as a completely knocked down (CKD) unit and is assembled in India to keep a check on costs. Prices for this baby Mercedes start at Rs 39.90 lakh for the petrol, Rs 40.90 lakh for the diesel and Rs 56.24 lakh for the A 35 AMG, but does it deliver your money's worth? We find out.
Source link