Our long-term Xpulse has been making light work of Mumbai's pothole-ridden streets.
Now while Rishaad did promise to use the Xpulse how it was meant to be in the last long-term report – doing some slushy trail rides on the weekends – his extensive travel and shoot schedule meant he simply couldn't find the time. Not to worry though, as my route to work is no less than an off-road trail in the Sahyadris. Of course, I exaggerate, but as you can tell from the image, there is some truth to that claim.
I took over the Xpulse while I still had our long-term RE Scram and just within a few days of having both, I found myself gravitating more towards the Hero. It was surprising to me too, but then there's just so much to like about the Xpulse 200 4V. One of the biggest factors was how light it was on my wallet. On my commute to work, I managed to extract around 37kpl, and mind you, this wasn't all sedate riding. I've also grown to appreciate the Xpulse's light controls and wide handlebar which makes it quite easy to ride in traffic.
STAND APART: High-set mudguard and large 21-inch front wheel gives it a good road presence.
Another aspect where the Xpulse has been really impressive is just the way it deals with the rough stuff. My route to work involves taking the Bombay Port Trust road, which usually has large trucks plying on it, taking goods to and from the port. This, combined with the elongated rainy season this year means that this road is probably the worst of all in Mumbai. Still, the Xpulse has managed to deal with this punishment day in and day out without complaining even once. The off-road-focused suspension set-up allows me to take liberties with it that I wouldn't in any other two-wheeler. On the Xpulse, you barely need to even slow down to go through some of the biggest potholes I've ever seen, which has been saving me some serious time on my commute and making it quite fun as well.
Still, for all its qualities, there have been a few irritants with the Xpulse 200 4V. The fuel gauge, for starters, is quite erratic, so much so that it'll show you have a full tank when the bike's leaned over and parked, but then it will display only two bars once you're on the move. The horn  also abruptly stopped functioning, but it was absolutely fine a few days later. While I don't know exactly what caused that, I suspect it's because some water splashed up on it when I was riding a bit enthusiastically. I also found out that the LED headlamp isn't the greatest at lighting up a dark road where there are no street lamps. Other than these few minor things, the Xpulse has been performing trouble-free.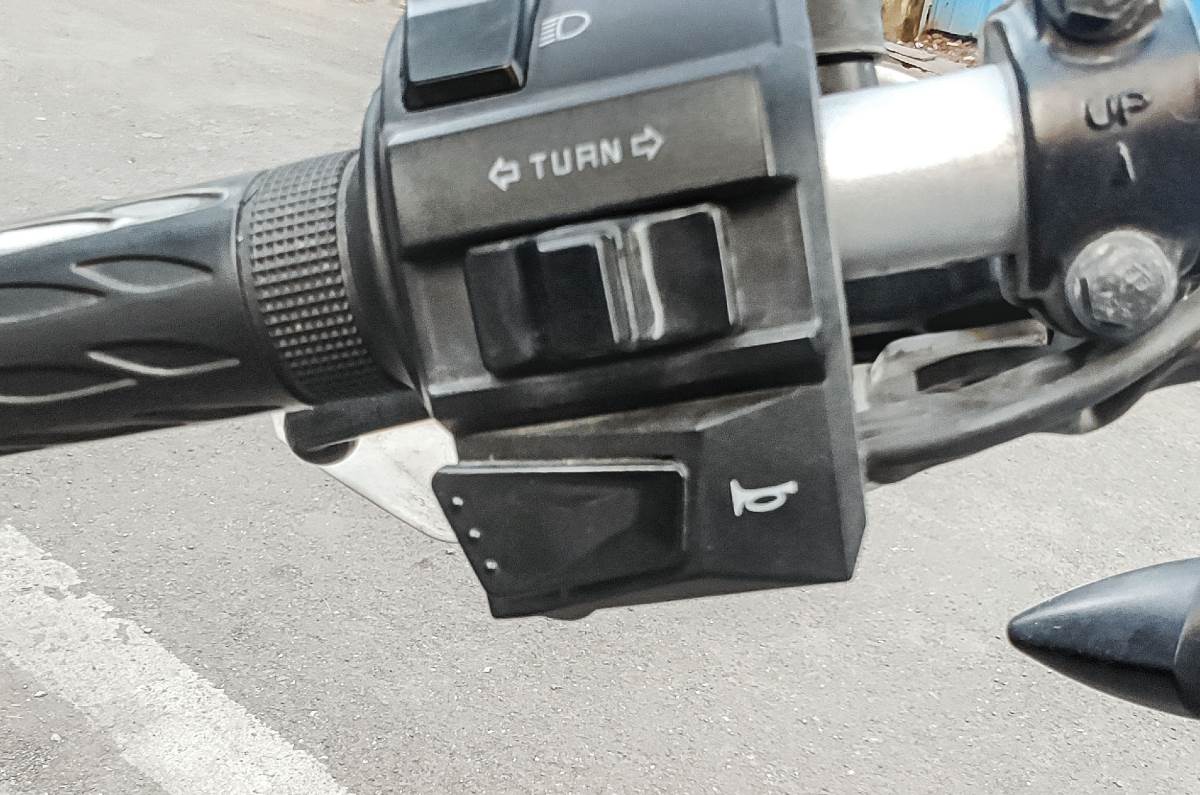 HORN NOT OK: Horn stopped functioning for a few days, but then it managed to fix itself.
Unfortunately, this will be the last report on our Xpulse for a while. Hero has taken back our bike to do some admin work and have said that it would be returned to us in about a month or so. Either way, I'm looking forward to having the Xpulse back with me soon. Till then, I'll be commuting on the TVS iQube S.
Also see:
Hero Xpulse 200 4V long term review, first report
Source link