Maruti Suzuki wins five categories of 2023 OLX Autos Autocar Pre-Owned Car Awards; Toyota bags viewer's choice award for "Best Pre-owned Brand of the Year" for the second time in a row.
When it comes to buying used cars there's not that much help on hand so to help you make a good decision and make sure you spend your money wisely, we bring you the Pre-Owned Car Awards.
Last year, in association with OLX Autos, we had the inaugural 'Pre-Owned Car Awards' and this year too, we join hands with OLX Autos to present you our second edition of the awards. 
But what makes a car a good pre-owned purchase? Affordability or does that mean a lower onward resale value for you? Do you factor in a service network? And what about a car's physical attributes like space and features? To arrive at an accurate recommendation – along with a panel of industry experts – we created a 10-parameter evaluation that factors in both, a model's affordability as well as its onward sale potential. 
Data for affordability was driven from the recent (November 2022) Autocar India-OLX Autos Resale Value study, which is based on actual transaction details. Data for maintenance affordability was also used from the Autocar India Maintenance Cost Study. Where the model lies in its lifecycle and its brand image were also parameters, as were reliability and service quality. Additionally, the jury evaluated a model's value-for-money offering, space and practicality as well as the overall package.
Awards were given out to the best hatchback, sedan and SUV in each price segment, while for the MPV and luxury segment, the award was given out across price categories. And, of course, also across categories was the overall winner, which takes home the title of 'Best Pre-Owned Car of the Year'. There was also an online vote to decide the Viewer's Choice for the Best Pre-Owned Car Brand. Only brands still in production were considered and in each vehicle category three models were nominated. Evaluations covered cars between two and five years old, and after much deliberation, these are the winners.  
Best Pre-Owned Small Hatchback: Renault Kwid
The Kwid may not boast as wide a service network as the other nominees, however, it is an excellent package offering good interior space, features that include a touchscreen and a very good ride. Its SUV-esque traits also lend it a slightly elevated brand image. What's more, it strikes a good balance between low depreciation and purchase affordability, and over 60,000km, is cheaper to maintain than the other two Marutis.
Nominees: Maruti Alto, Renault Kwid, Maruti S-Presso
Best Pre-Owned Midsize Hatchback: Hyundai Grand i10 Nios
The Grand i10 Nios takes home the crown, with an impressive features list giving the used car buyer kit they could only experience further up the price ladder. The interior too looks neat and modern. The service costs are a tad lower than both Marutis, and the Hyundai service network is also very extensive across India. While its average purchase price is higher, it holds its value well, depreciating at a lower rate than the Swift.
Nominees: Maruti WagonR, Hyundai Grand i10 Nios, Maruti Swift
Best Pre-Owned Large Hatchback: Maruti Baleno
All three contenders in this segment offer features you'd expect from a higher segment hatch, however, the Baleno's and Glanza's interior are a touch more spacious and comfortable too. Both the Baleno and its badge-swapped sibling, the Glanza, are also cheaper to purchase than the i20, whose average price is on the higher side, especially for the automatic versions. Both had a close-fought battle, but the Baleno pipped the Glanza to the top spot on account of its wider service network.
Nominees: Maruti Baleno, Toyota Glanza, Hyundai i20
Best Pre-Owned Compact Sedan: Honda Amaze
While the Honda's reliability helps the Amaze in this battle, the car's spacious cabin and a choice of powertrains that also includes a diesel CVT automatic really give it a solid edge. Interestingly, the Amaze is also cheaper to maintain than both the Dzire and the Tigor. Honda's compact sedan may not be as popular in the new car segment, but it makes for a very good used buy and hence takes the prize here.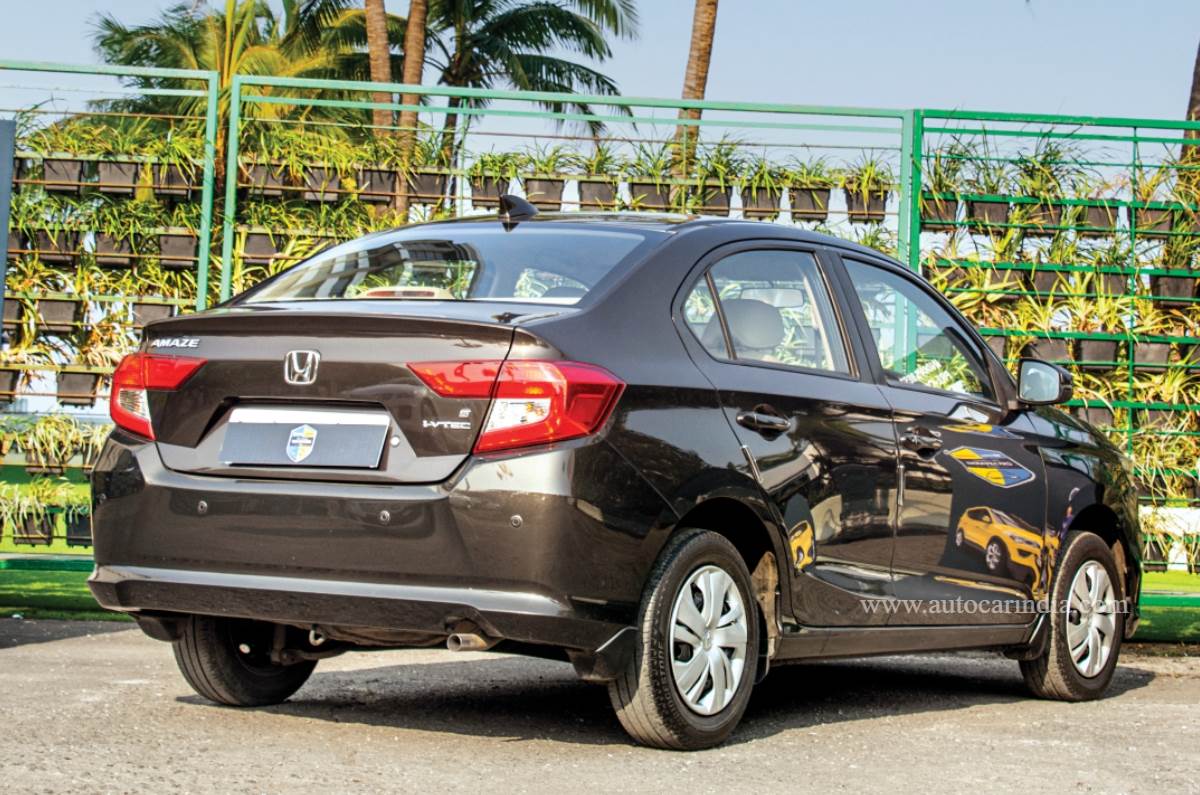 Nominees: Maruti Dzire, Honda Amaze, Tata Tigor
Best Pre-Owned Midsize Sedan: Maruti Ciaz
Against its rivals, the Ciaz really made light work for the judges. For starters, its average purchase price comes in significantly lower than the Verna and the City, and while maintenance costs are higher, they are so by a small margin only. Furthermore, the Ciaz offers all the expected features and has a very spacious interior and a nice big car look and feel – factors important when buying a sedan.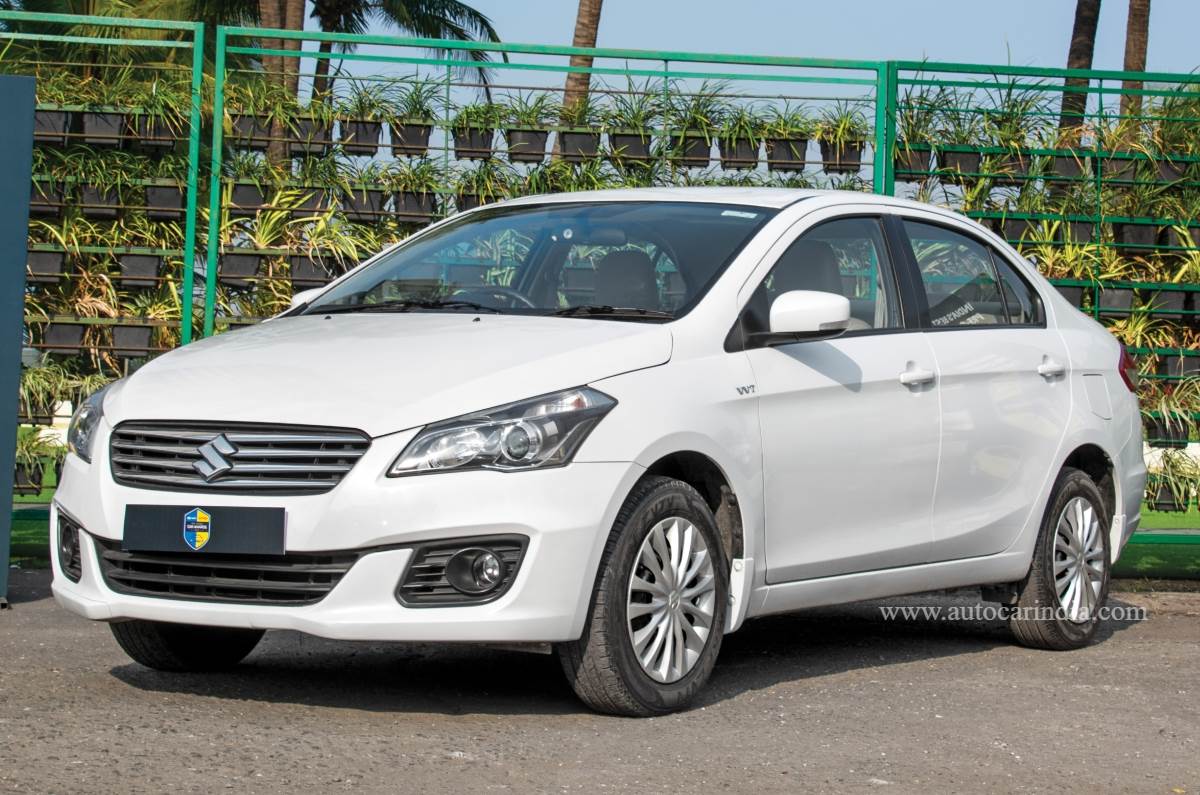 Nominees: Honda City, Maruti Ciaz, Hyundai Verna
Best Pre-Owned Compact SUV: Maruti Brezza
Both the Koreans outgun the Brezza on features, with the Sonet, in particular, offering a very extensive list and an upmarket interior. Also taking advantage of the long waiting period that both enjoy in the new car space, the Sonet and Venue are pricier than the Brezza – the Kia being significantly so. Thus, they lose ground massively; furthermore, while the Maruti may not have the flash of the Sonet, it offers all the expected features.
Nominees: Maruti Brezza, Kia Sonet, Hyundai Venue
Best Pre-Owned Midsize SUV: Hyundai Creta
With models like the Duster out of contention, the Scorpio makes the shortlist this year. However, while it has a lot of appeal, it does so for a specific audience. Moreover, the Creta and Seltos pip the Scorpio in areas of modernity, features and reliability. Between the two Korean siblings, it's the Creta that pips the Seltos on account of a slightly more comfortable interior and also a wider service network.
Nominees: Hyundai Creta, Kia Seltos, Mahindra Scorpio
Best Pre-Owned Premium SUV: MG Hector
While its features may not have the finesse of its rivals, the Hector has an impressively long list of kit and is very comfortable and spacious inside. There is also a choice of petrol and diesel powertrains. Furthermore, the Hector has a good balance between an affordable purchase price and low depreciation, it also has an appreciably lower maintenance cost, all of which add up to making it a good used buy.
Nominees: Tata Harrier, MG Hector, Jeep Compass
Best Pre-Owned MPV: Maruti Ertiga
Each of these MPVs perform remarkably well in their respective price segments, however, letting down the Innova is a very high purchase price, while a weak engine is a sore point for the Triber. The Ertiga, on the other hand, delivers on all fronts, there is little else to rival it in its segment and it offers all the expected features and good space packaging. What clinches it as a used buy is the fantastic combination of a low depreciation and a low purchase price.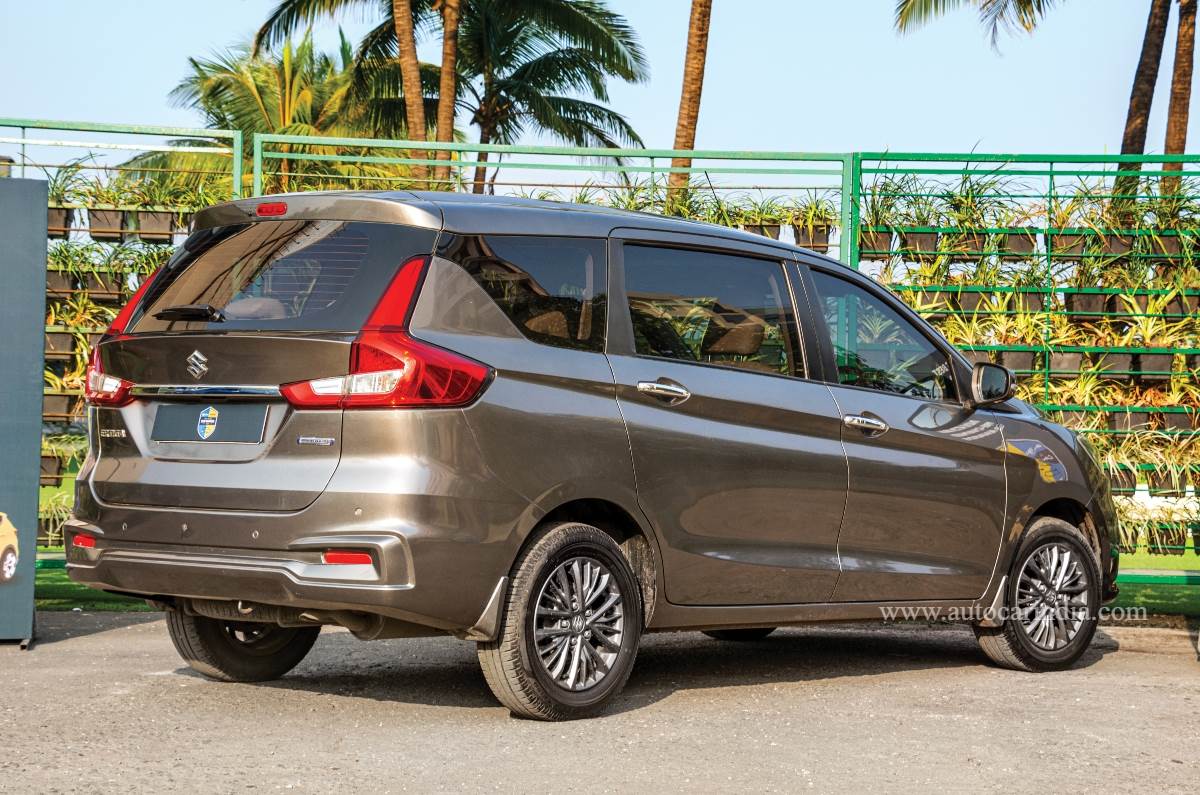 Nominees: Toyota Innova Crysta, Maruti Ertiga, Renault Triber
Best Pre-Owned Luxury Vehicle: Mercedes-Benz E-Class
Taking home the prize in this new-for-this-year category is the E-Class. As with the MPVs, the vehicles here also operate in different price segments, thus judges considered how each performs within its segment. The E-Class, with its fantastic rear seat legroom and comfort, does more justice to its intended buyer, moreover the Mercedes badge value holds quite an aspirational position in the pre-owned car space.
Nominees: BMW X1, Audi A4, Mercedes E-Class
Viewers' Choice Best Pre-Owned Car Brand: Toyota Kirloskar Motor
With the jury deliberating winners in each category, we threw open to our readers the Viewer's Choice Award for the Best Pre-Owned Car Brand and after over two weeks of voting online, a clear favourite emerged in Toyota, with nearly 50 percent showing a preference and trust in the Japanese brand. Toyota's reliability image and good service record clearly made a difference here.
Best Pre-Owned Car Of The Year: Maruti Ertiga
Picking a winner across categories comes down to how well a car performs within its segment or basically its fitness for purpose. And it's here that Suzuki's MPV really shines and stands out from the rest. As a comfortable people mover, it ticks all the boxes. Its 7-seat configuration offers ample space and flexibility, the seats are comfortable, ride quality is good and there's all the expected features too. It's the reason why the Ertiga took home the 2019 Autocar Car of the Year Award. And as a used buy, the Ertiga has both, a low purchase price as well as low depreciation and that makes it very appealing in the used space. Thus, it's no surprise it takes home the award for the Pre-Owned Car of the Year 2023.
Meet the Jury
(L to R) Hemal N Thakkar, director, CRISIL Limited, Avik Chattopadhyay, co-founder and partner of brand strategy firm Expereal, Ravi Bhatia, president and director of JATO Dynamics India, Amit Kumar, CEO, OLX Autos India, Renuka Kirpalani, Executive Editor, Video, Autocar India, Hormazd Sorabjee, Editor, Autocar India, and Sergius Barretto, Managing Editor, Autocar India.
Also see:
OLX Autos Autocar used car study: A tale of resale
2023 OLX Autos Autocar Pre-Owned Car of the Year awards video
Source link