Small glitches aside, our Kiger is still soldiering on.
Since our last report on the Kiger this May, it has been a steady runner, being the de facto ride for my 24km home-office-home commute from BKC to Byculla. Apart from running about in the city, it has also delivered as a decent highway cruiser at times. Our Kiger crossed 12,000km recently, and while it performed quite well for the most part, there were a few niggles.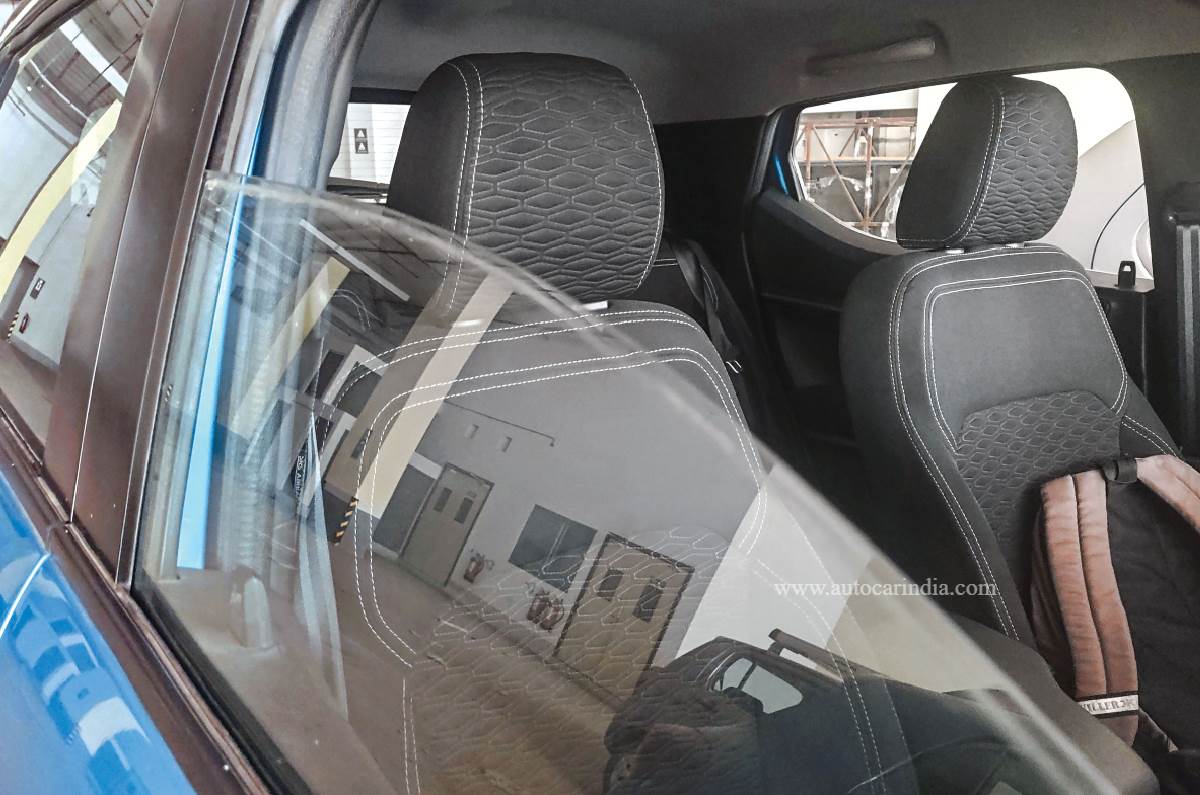 Driver side window doesn't close and keeps going back down.
First up, the auto up-down driver's window is acting up. The glass climbs up to some extent and then goes back all the way. No biggie though, as tapping the button multiple times works. This issue is likely due to some resistance in the channel, which we will get checked soon. A feature I am mostly dependent on while parking are the rear sensors, which have stopped responding to objects near it. So, when reversing, all I hear are three beeps after which the sensor deactivates. It doesn't beep even when the car is in proximity of another vehicle or a wall. The reverse camera too is inconsistent in operation as it failed a couple of times, showing a blank screen with the guidelines. However, it is running normally now.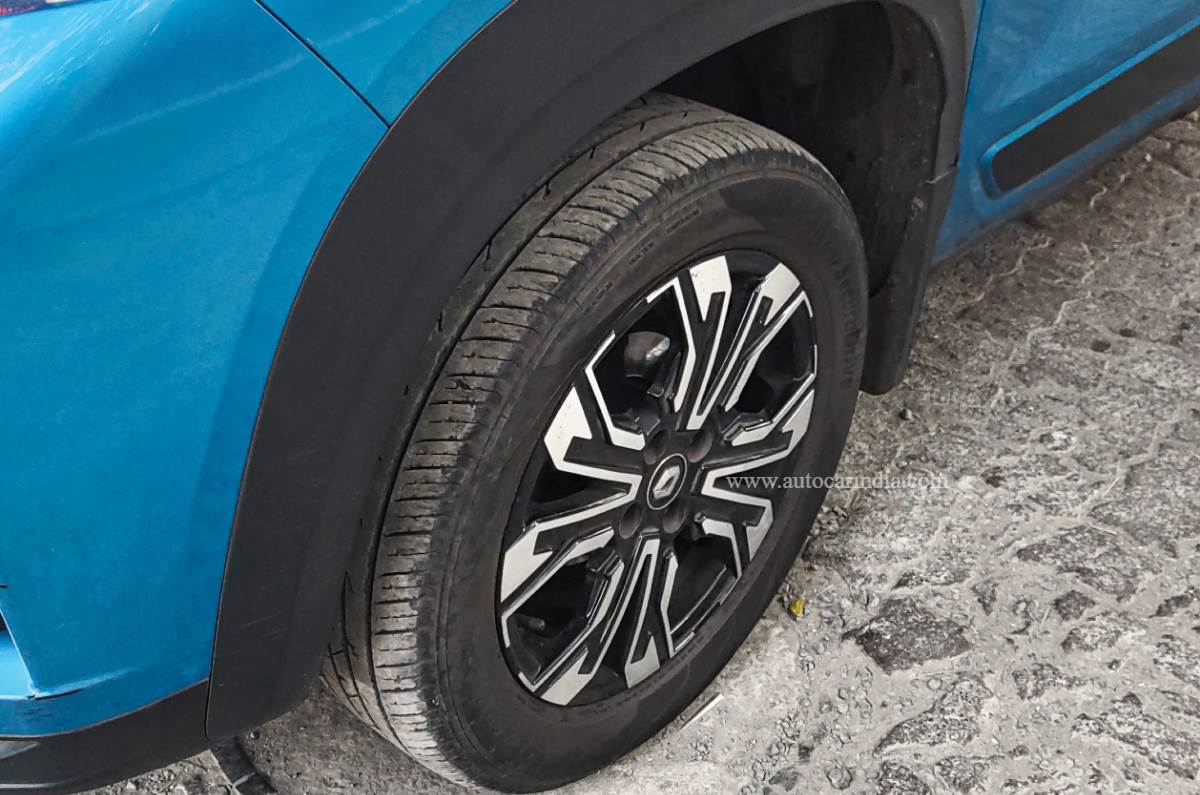 Easily irons out almost all uneven roads in Mumbai.
These niggles aside, the Kiger is quite enjoyable. Its ride quality remains quite pliant on Mumbai's non-existent roads, which is commendable. What I have really started liking on the Kiger now is how flawlessly the wireless Android Auto works. It auto-connects to your phone and starts playing your preferred music. What I find a bit funny though, is that if you are in the vicinity, the keyless-go feature unlocks the doors and the infotainment switches on automatically, even playing music if your phone's Bluetooth is on. Hopefully, Renault will have a software update that will fix this.
My daily commute involves night driving as well, and the roads in some sections aren't really well lit. This is where the Kiger's LED headlamps shine, quite literally. They have a nice throw and light up the roads quite well.
Front seats are supportive, also get height adjust.
I find the low-end grunt from the 1.0-litre engine to be a bit insufficient, especially in bumper-to-bumper traffic. However, a quick switch to sport mode improves it fairly well. The short bursts of speed, while driving in the city, are quite enjoyable, thanks to the turbocharger. I find that the gearshifts on the Kiger have been a tad clunky since we've got the vehicle, however, the clutch remains light to operate, which is a boon. As far as fuel economy goes, the Kiger has given me a steady 11.5-12.5kpl in the city and a slightly better 14kpl on the highway. I've not seen the fuel economy dip below 11.5kpl, even when the vehicle was driven in stop-and-go traffic for long periods. There is an 'Eco' mode too, which could help improve these numbers slightly, but the dull responses in this mode make it frustrating to drive in heavy traffic.
Sensors beep on engaging reverse, but don't work after that.
All in all, the Kiger has been enjoyable, but a quick visit to the service centre is surely required to iron out these small niggles. Meanwhile, I am planning to drive this SUV only using the 'Sport' mode this month to see how it affects the fuel economy and, of course, have a bit of fun. More on that in our next report.
Also see:
Renault Kiger long term review, first report
Renault Kiger long term review, second report
Source link