In its attempt to reduce its total carbon footprint the international airport serving Mumbai and the Mumbai Metropolitan Region (MMR) – Chhatrapati Shivaji Maharaj International Airport recently flagged off a fleet of electric vehicles on its runway. The CSMIA authorities replaced a total of 45 ICE vehicles from their operational vehicles lineup with electric vehicles including a mix of Tata Nexon and Tigor EVs, and quite a few MG ZS EVs.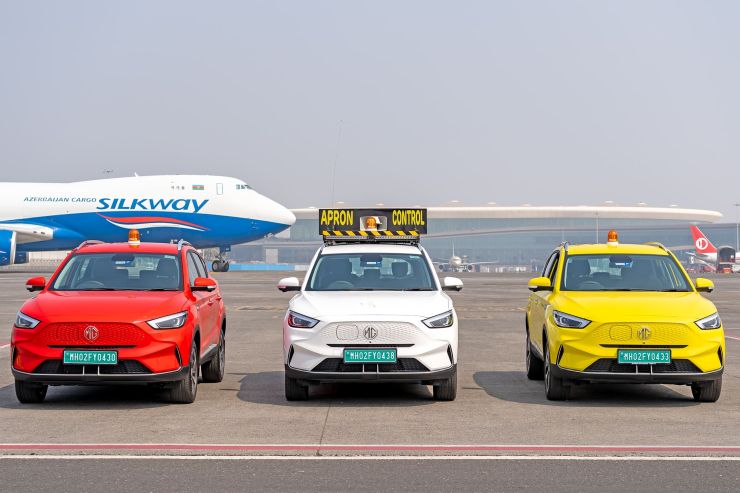 Making the announcement, the official page of Chhatrapati Shivaji Maharaj International Airport, Mumbai shared a tweet, "As part of our commitment to achieve operational Net-Zero emission, #MumbaiAirport has now replaced 45 fossil fuel vehicles with Electric Vehicles (EVs). We plan to deploy around 60 EVs by 2024. This initiative will help in reducing around 25% Scope 01 Green House Gas emission."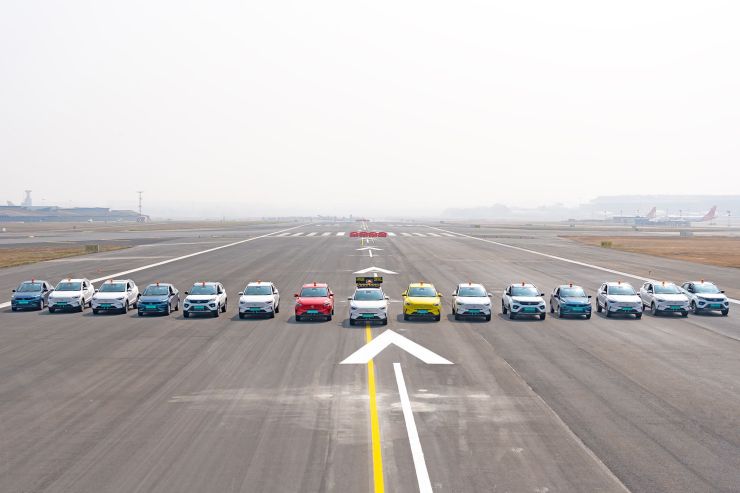 Also read: Mahindra XUV700″s first accident shows its build quality
Furthermore, a spokesperson from Chhatrapati Shivaji Maharaj International Airport also added, the airport has pledged to lessen its carbon footprint and encourage environmentally friendly transportation, which includes doing this. As part of its Operational Net Zero aim, CSMIA wants to transition all of its combustion-powered vehicles to electricity by 2029.
Recently the CSMIA was honored with the "Best Sustainable Airport of the Year" by the 14th International ASSOCHAM Conference & Awards for Civil Aviation by the Associated Chambers of Commerce & Industry of India (ASSOCHAM).
Just a few months ago the air arm of the Indian Armed Forces – the Indian Air Force also introduced a fleet of Tata's highly popular electric SUV the Nexon EV. The inclusion of Tata Nexon EVs into the IAF fleet has been done to further advance the use of EVs in defense. The government of India aims to introduce green mobility in all the arms of the Indian armed forces. The Ministry of Defence in its recent press release stated that the first batch of electric vehicles has been placed in Delhi NCR units for the purpose of performance study and monitoring.
The flagging-off ceremony for the first batch of Twelve Tata Nexon EVs took place at the Air Force headquarters in attendance of the Chief of Air Staff Air Chief Marshal VR Chaudhuri. The Ministry of Defence mentioned in the press release that they are focusing on enhancing the ecosystem for electric cars in addition to using them. At different Air Force bases, charging infrastructure has been installed as part of this.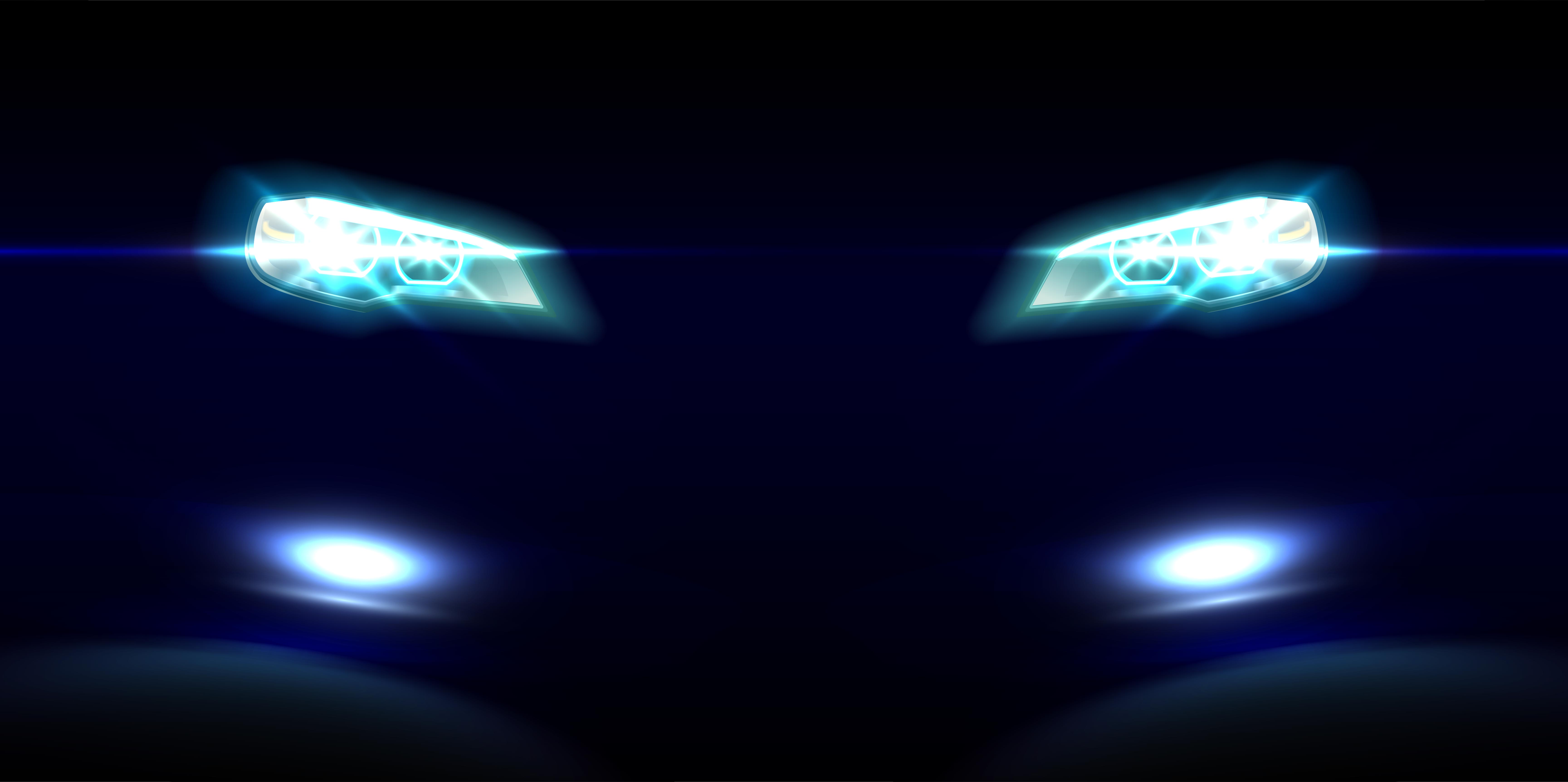 The ministry announced, "Indian Air Force is planning to enhance the usage of electric vehicles in a progressive manner by procuring e-vehicles against downgraded conventional vehicles. Augmentation of the e-vehicles ecosystem, including installation of charging infrastructure at various Air Force bases, is also planned," It further added, "To create a standardized inventory of vehicles, IAF has already joined hands with Indian Army in the ongoing procurement of Electric Buses and Electric Cars. These proactive measures reaffirm IAF's commitment to the National objective of transformation towards environment-friendly mobility,"
The country's largest electric carmaker  Tata Motors also recently announced a price reduction for its best-selling vehicle, the Nexon EV. Tata Motors EV subsidiary will now sell the Nexon range, with prices beginning at Rs 14.49 lakh and up to Rs 18.99 lakh. The company also launched a new Nexon EV Max variation called the XM trim, which is priced at 16.49 lakh (ex-showroom, India).
Also read: 10 DC Design cars & how they look in the REAL world: Maruti Swift to Mahindra XUV500
Source link