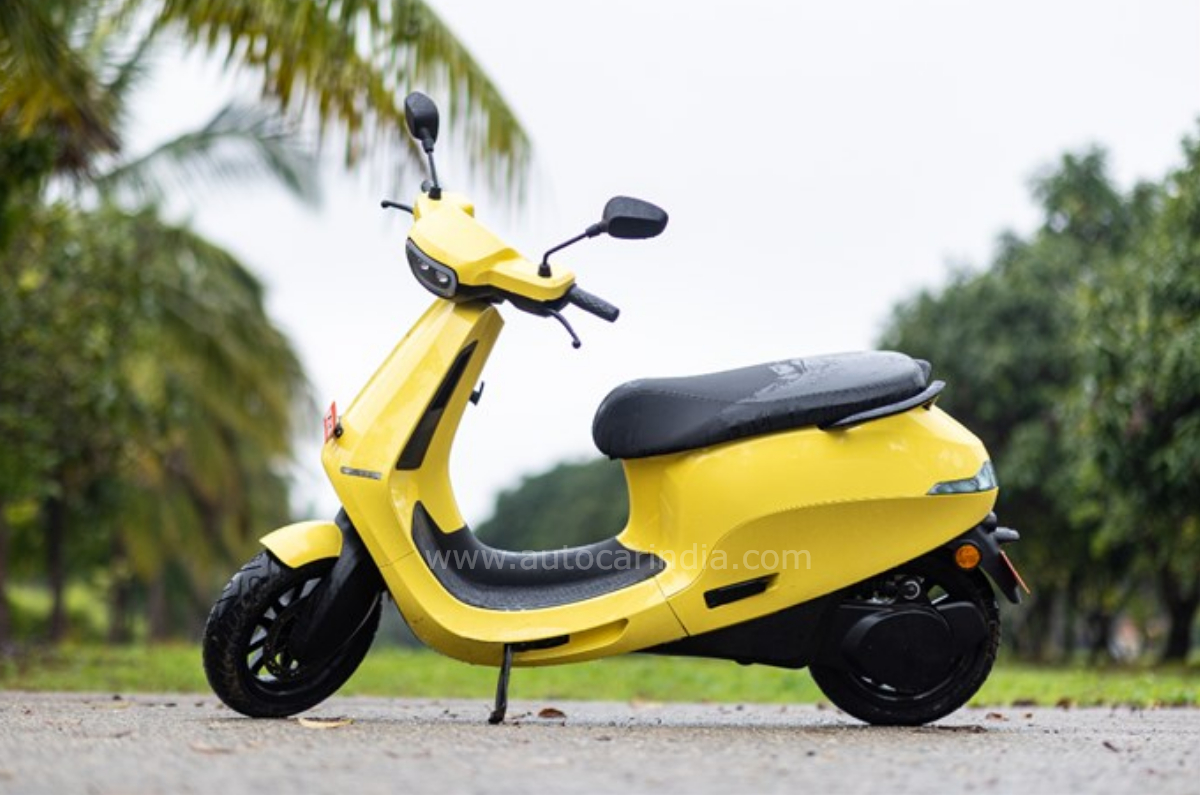 The discounts and exchange offers on the e-scooters are valid from March 8 to 12.
Ola Electric has announced a number of offers on its e-scooters for the ongoing Holi festive period. These festive period offers include Rs 2,000 off the S1's price, up to Rs 4,000 off on the S1 Pro and an exchange discount of Rs 45,000. Read on to know more.
Rs 2,000 off on the S1 3kWh variant
50 percent off on after sales subscriptions and extended warranties this weekend
Ola Electric Holi discounts and offers: more details
Ola is offering a discount of Rs 2,000 on the 3kWh variant of the S1, bringing its price down to Rs 1.08 lakh, while the top-of-the-line S1 Pro can be had with a discount of up to Rs 4,000. With this discount, the S1 Pro's price should come down to Rs 1.26 lakh, however, it's currently being listed at Rs 1.28 lakh on the manufacturer's website.
We have sought clarity on this matter and will update this article in due course. Furthermore, the company is also offering a maximum exchange discount of Rs 45,000 for customers' older petrol-powered two-wheelers. The aforementioned offers are valid between March 8 and March 12. 
Additionally, customers also get exclusive offers worth up to Rs 6,999 at Ola's experience centers (dealerships). The company is offering its community members 50 percent off on Ola Care+ after sales subscriptions and extended warranties this weekend (March 11 and 12) across all its experience centres.
Just last month, Ola Electric expanded its e-scooter range by adding new variants to the S1 Air and S1 line-ups. The company also slashed prices of the S1 Pro by Rs 10,000 and teased five upcoming electric motorcycles.
However, this isn't the first time Ola is providing discounts and offers on its e-scooters. Apart from the Rs 10,000 discount on the S1 Pro, the company also offered zero down payment, lower interest rates and EMIs, free access to Ola's hypercharger network and free servicing for a year on its products last year.
All prices are ex-showroom, Mumbai
Do these offers make the Ola e-scooters more appealing? Let us know in the comments. 
Also See:
Ola cites high impact accidents amid rising cases of suspension failure
Ola S1 Pro real-world review: Range Tested!
Ola to launch new e-scooters, e-bikes by 2024
Source link