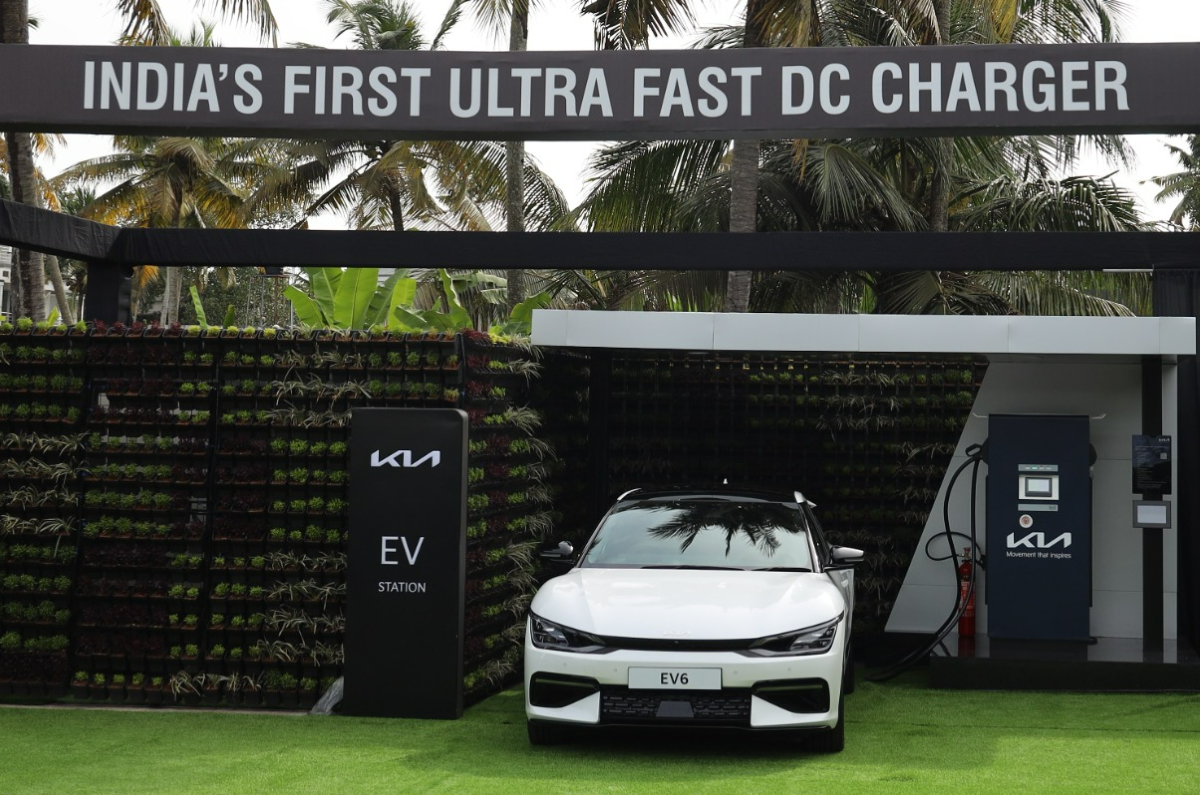 India's fastest charger will be available for use by EVs from other manufacturers too.
Just weeks after installing India's fastest charger – a 150kW unit – at its Gurugram dealership, Kia has installed an even faster 240kW charging station at its dealership in Kochi. It also has a plan to install 15 more 150kW chargers in 12 cities.
In a move to improve the charging infrastructure in India, Kia will allow electric vehicles from other manufacturers to use the facility as well. According to the brand's chief sales officer, Myung-sik Sohn, "This is a significant milestone for us at Kia India as we continue strengthening our commitment to developing EV infrastructure in the country and contributing to India's mobility growth story."
Sohn added, "Our EV journey in India does not stop here. In fact, we are in the process of setting up more charging stations at our EV dealerships across the country to reduce the issue of charging time and range anxiety that usually follows EV customers."
Kia's EV plans for India
Kia launched the EV6 crossover in India in June, which is available via the CBU route, with deliveries set to begin in September. The EV6 has a claimed range of 526km and will be limited to 100 units.
On the other hand, sister brand Hyundai will launch the locally assembled Ioniq 5 in an effort to undercut the prices of the EV6. Kia and Hyundai are also planning on introducing six new EVs in India by 2024, which include the Kona facelift and the e-Niro electric crossover. 
Also see:
Kia Seltos now gets 6 airbags as standard on all variants
Source link