Under the surface, there's emission updates and a few extra goodies for Yamaha's little neo-retro.
With the next stage of BS6 emission norms kicking in on April 1, manufacturers are updating their two-wheelers to feature onboard diagnostic technology that monitors emissions in real-time. In accordance, Yamaha recently updated its motorcycle line-up, gearing up for these upcoming norms, while also future-proofing the bikes as the government continues to steadily increase the ethanol content in our fuel.
The updated FZ-X that we recently rode in Rajasthan is among the company's first models to feature an E20-compatible engine, meaning that it can run on fuel that contains an ethanol content of up to 20 percent. E20 petrol is just about beginning to roll out across the country, and if the government's vision materialises, all petrol sold in India by 2025 will be E20.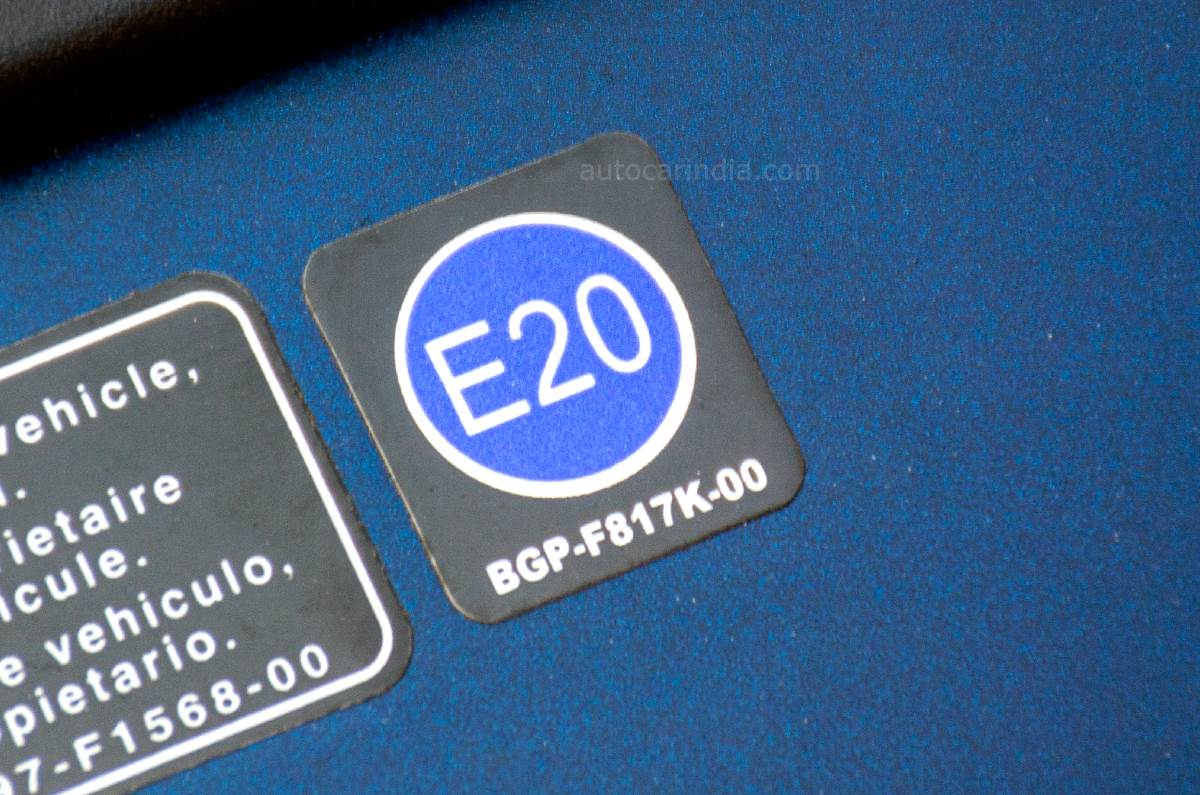 Yamaha's entire motorcycle line-up will be E20-compatible by the end of the year.
These under-the-surface updates are likely to fly under the radar for most buyers, because to ride, the motorcycle and the engine feel pretty much the same as earlier. And that means a refined and fairly tractable 149cc motor with crisp throttle response and a meaty mid-range that makes for a good city steed. But if outright performance or long highway stints are a top priority, then this is certainly not the bike for you. There is very little top-end performance to speak of, and as before, top speed is not far beyond 100kph, while a comfortable cruising speed is more in the ballpark of 80kph.
LED indicators are a new addition for 2023, and look sleek.
There are a few more changes that will be more apparent to buyers. On the visual front, indicators are now sleek LED units, and the FZ-X is being offered in a new colour scheme which features golden alloy wheels for the first time. Functionally, the biggest change is the addition of a traction control system, which you can tell by the presence of a wheel-speed sensor at the rear.
Traction control system can be turned off.
On a 12.4hp motorcycle, the traction control system is only really going to come into play in situations like the monsoon, or when grip levels are compromised due to something like an oil spill, and it is a nice feature to have for those tricky occasions. On most days, though, traction control will not be called upon, and it would've been nicer to see the addition of dual-channel ABS instead.
Unfortunately, the FZ-X continues with a single-channel system, while something like the more affordable yet significantly more powerful Bajaj Pulsar N160 is able to offer dual-channel ABS. Addressing other areas like the lack of a gear position indicator or a hinged fuel-filler would have also been more impactful on a day-to-day basis than something like traction control.
The brakes themselves continue to be a little on the duller side, and will require a hefty tug to produce serious stopping power. That aside, the rest of the chassis is more than capable of handling the performance levels this engine offers, and the FZ-X is a sure-footed and predictable handler. There is a slight firmness to the rear monoshock, but on the whole, the ride quality is quite comfortable and this gels nicely with the easygoing nature of the bike.
The FZ-X remains quite similar, meaning that it's a friendly and smooth city motorcycle, but fails to deliver once you leave urban confines. It's also more expensive than most others in the air-cooled 150-160cc space, with the exception of the more capable Suzuki Gixxer.
Source link